Soaring Eagles Playtime: Drop-In Programs
Mon 1:00pm to 3:00pm @ Spirit of the Children Society office (New Westminster)
Tue 9:00am to 11:00am @ Spirit of the Children Society office (New Westminster)
Wed 10:00am to 12:00pm @location TBD
 Fri 10:30am-11:00am Via Zoom (Circle Time)
Join us for our Indigenous family Drop-in Programs for families with children from birth to 6 years old, both here at SOTCS and out in your community. We provide healthy snacks, bus tickets, and circle time with songs and drumming as well as many toys and resources in a warm cultural environment. We focus on traditional teachings, such as the Medicine Wheel and the Seven Sacred Teachings. On Fridays we will also be transforming our play area where children can move their bodies and work their gross meter skills. For more information contact Reception. Registration Required.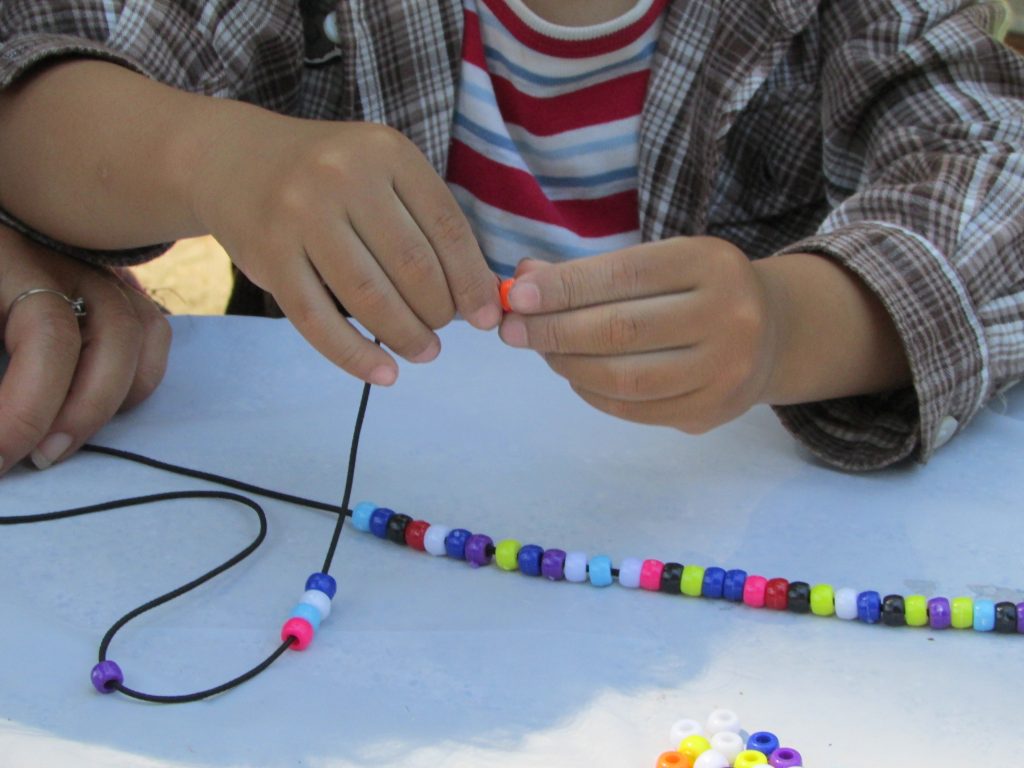 Aboriginal Infant Development Program (AIDP)
Our Aboriginal Infant Development Consultants promote bonding and healthy development. They provide parents with information about developmental stages and delays with their children aged 0 to 6 years old as well as cultural resources. Self-referrals accepted.
The Aboriginal Infant Development Program is for families and caregivers who:
Have or are caring for an Indigenous child, age 0 to 6 and have general questions regarding their child's growth and development
Indigenous children in foster care
Have or are caring for an Indigenous child who is at risk for or has a developmental delay
Have or are caring for an Indigenous child who resides in Burnaby, New Westminster, or the Tri-Cities.
Lives in Burnaby, New Westminster, or the Tri-Cities (Coquitlam, Port Coquitlam, Port Moody).
Our AIDP consultants provide the following services:
Home visits with one to one support
Activity Planning
Provide developmental and family needs assessments
Offer toy and library lending kits
Provide families with information on ages, stages, and delays
Answer questions regarding parenting and general development
Connect families to community resources and other programs
Provide cultural information and resources
Aboriginal Supported Child Development (ASCD)
Aboriginal Supported Child Development Consultants (ASCD) support Indigenous children who  require additional support in a childcare setting. Families with children up to 12 years of age and are living or attending childcare programs in the Burnaby, New Westminster and Tri-cities area can access ASCD at Spirit of the Children. Consultants can support families to find inclusive and licensed childcare centers, assist with supporting developmental goals and accessing resources. No diagnoses required. Self-referrals accepted.  For more information, contact an ASCD consultant.
FASD Parenting Support Group 
First and Third Fridays of the month 12:00pm to 2:00pm Via Zoom
For Indigenous parents, grandparents, and caregivers who are raising children with Fetal Alcohol Spectrum Disorder. For more information please contact Reception.
Child and Youth with Special Needs
The Child and Youth with Special Needs Guide (CYSN Guide) will work with aboriginal children and youth ages 6-19, and their families by assisting them with the planning process, providing information and advice on service access and availability, coordinating referrals to other agencies, and ensuring that services are delivered in a proactive, responsive, and culturally appropriate manner.