ALL ABOUT THE šxʷʔáləqʷaʔ YOUTH HUB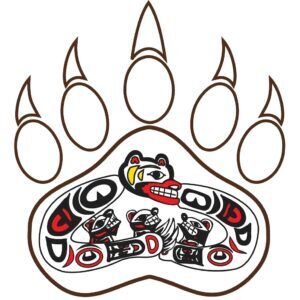 Our youth programs are filled with a variety of activities in a fun, safe, and supportive environment.
Such activities include games, arts and crafts, movie nights, cultural teachings, and Summer outdoor gatherings.
Want to catch the latest news? Then give our Youth Hub a follow on Facebook and engage with us!  
Got any questions about our Youth Program? Contact our program manager Ernie Cardinal at the Youth Hub at 604-554-0686 or send an e-mail at [email protected]. 
TWENIES SUMMER CAMP
Want to know what's happening in our tweenies summer camp program? Check out our latest calendar for all the details!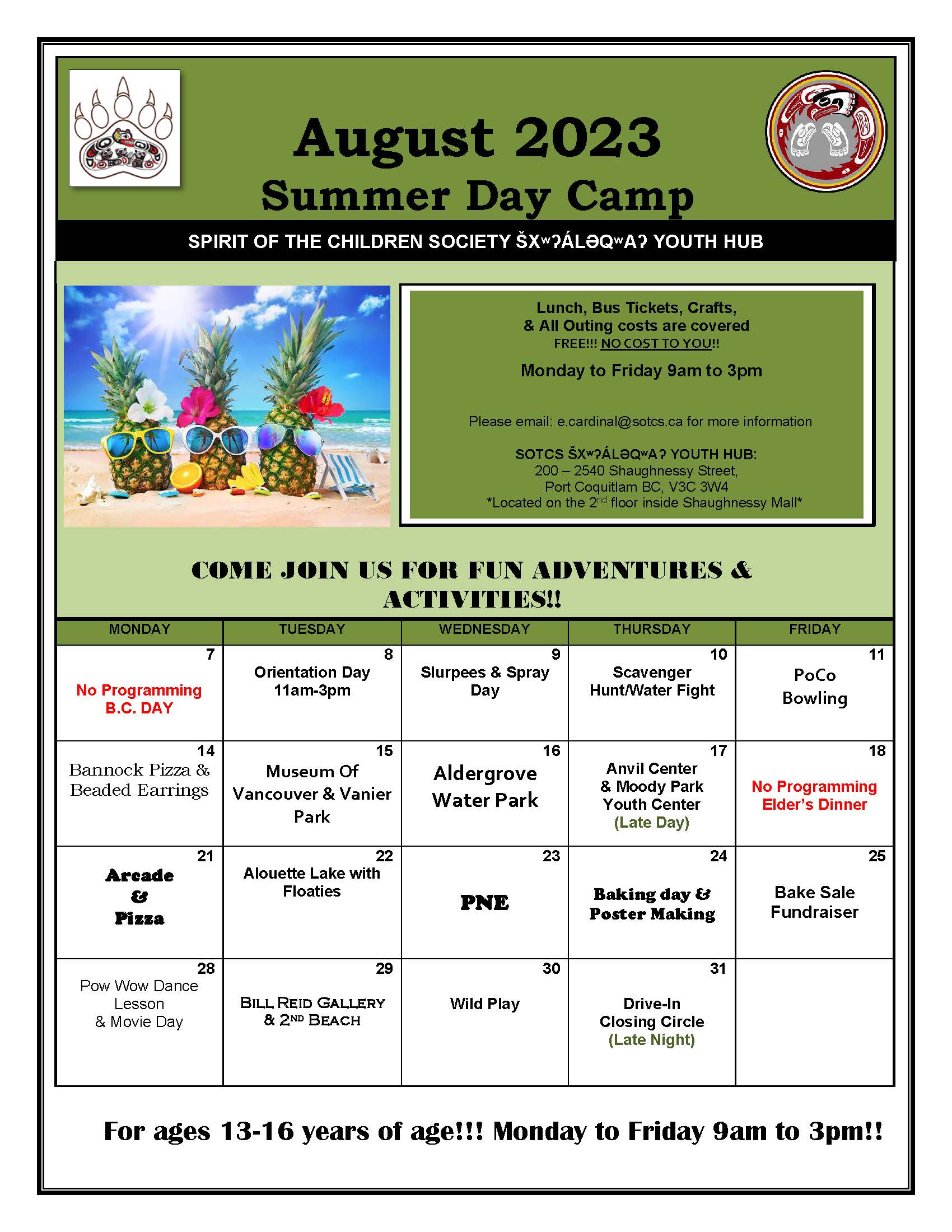 OUR LOCATION
Our Youth Hub is located at #200 – 2540 Shaughnessy Street, right in the heart of Port Coquitlam!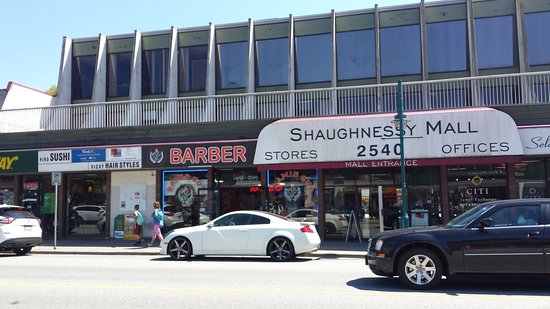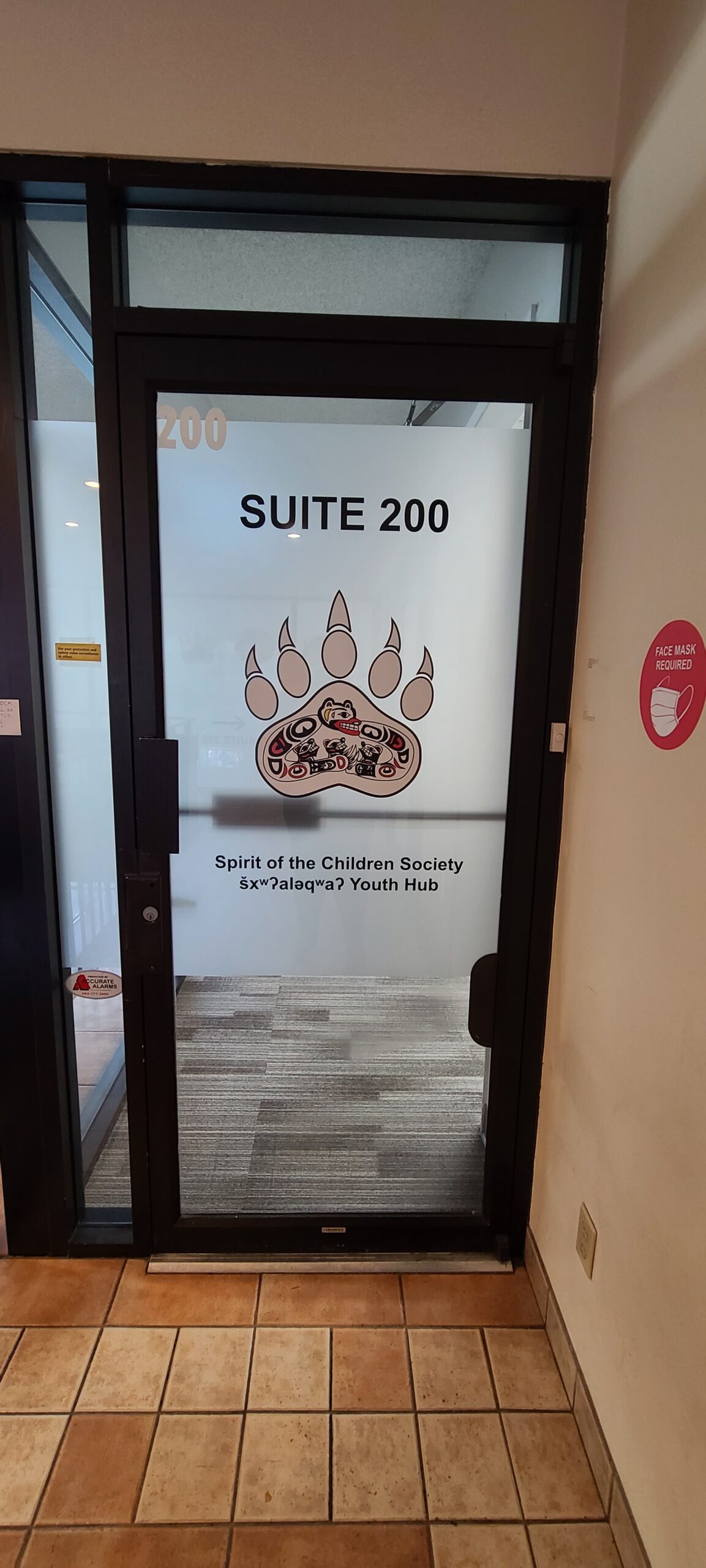 YOUTH ENHANCEMENT PROGRAM
Our youth enhancement program is an on-going 1:1 outreach support for Children/Youth that are in care, out of care, and are at risk of coming into care of the Ministry of Children and Family Development. This enhancement program will assist the children/youth from the ages 7 to 12 (tweenies) and 13 to 19 (youth) with culturally appropriate Rites of Passage for when they transition out of care. To engage and empower our future leaders. Registration is ongoing and runs all year.

TWEENIES GROUP
For Youth ages 7-12. This program focuses on the transition from early childhood into teenage years. Activities can include cultural teachings and ceremony, arts & crafts, interactive games, movie nights, having fun and more! Importance is placed on developing a strong sense of belonging and cultural identity. Indigenous perspectives are inter-twined throughout all programs. Registration is required
CULTURAL TEACHINGS
For children and youth ages 7-18. This program is led by a Cultural Youth Enhancement Worker! Focus is placed on supporting and strengthening Indigenous cultural awareness, and identity. Indigenous perspectives are intertwined throughout all programs. Registration is required
S.O.G.I
Our SOGI group meets once a week. Please see our Youth Calendar on Facebook or on our website for date and time.